The demand for AOI equipment is expected to maintain
According to the latest statistics of OFweek Industry Research Center, the global semiconductor industry output value in 2015 was $337.3 billion, a slight increase of 1.1% compared with 2014's $333.6 billion, and the output value of semiconductor equipment was 37.3 billion US dollars, which was basically the same as that in 2014. Under the background of small investment in the semiconductor industry, it is expected that the demand for intelligent detection equipment will remain small in the background of global investment in optical equipment industry in 2016.
Semiconductor industry has been one of the three major application industries of automatic optical detection (AOI) equipment. The development of semiconductor industry can effectively stimulate the use of AOI equipment.
Global semiconductor output value has increased slightly, leading to the Chinese mainland.
In 2015, the global economic situation was grim, and the US dollar interest rate hike remained cloudy, while China's economic growth declined, while China's semiconductor industry grew strongly against the trend. In 2015, the global output value of semiconductor industry was US $337.3 billion, a slight increase of 1.1% compared with us $333.6 billion in 2014. The Chinese mainland semiconductor industry has been continuously and rapidly growing for 3 years. The market scale increased from 58 billion 500 million US dollars in 2012 to 97 billion 600 million US dollars in 2015. The 3 year growth rate reached 18.7%, 28.2% and 9.5% respectively, and increased by nearly 1 times in 3 years.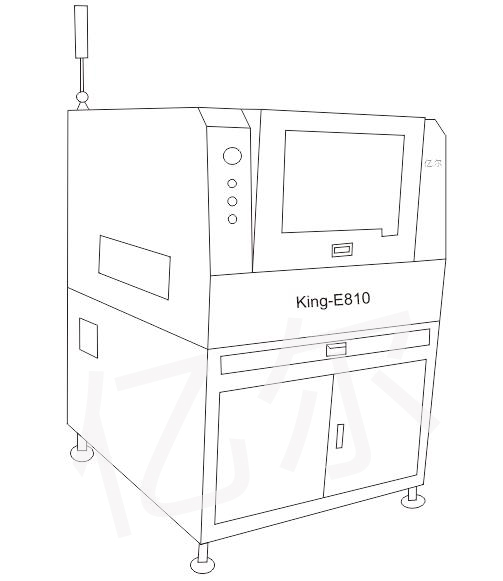 The driving factors of industry growth remain unchanged, and the semiconductor industry market is stable The steady growth of the semiconductor industry benefits from the rise of the global "smart +" concept. Whether it is industry 4.0, made in China 2025, or smart city or smart wear, the fundamental need is to realize the interconnection of all things, and the Internet of things is highly dependent on the development of the "core" industry. In addition, from the perspective of technology upgrading, the core technology nodes of integrated circuits have been broken down in 2015, and the 14nm process has stepped onto the stage of the times, and a wave of semiconductor industry investment boom may be ushered in 2016. We can expect that, despite the economic growth of the world's major economies, the global semiconductor industry in 2016 will still ensure that it will not decline, and the growth of the semiconductor industry will exceed 1% US dollars. The Chinese mainland will continue to lead the growth of the whole industry. The growth of the semiconductor industry will exceed 340 billion US dollars. The demand for AOI equipment in semiconductor industry is expected to maintain in 2016 In 2015, semiconductor equipment demand shrank by about 200 million US dollars in the background of the slight growth of the global semiconductor market. For the view of the trend of semiconductor equipment market in 2016, Yan Shenghui, senior analyst of OFweek machine vision, said: in 2016, the semiconductor industry in Chinese mainland will still grow strongly under the support of the national policy, which will offset the atrophy of some semiconductor markets in some countries / regions. In addition, some leading enterprises in the industry will lay out leading technologies in advance before the arrival of technological upgrading tide. The sales scale of global semiconductor equipment in 2016 will increase slightly compared with 2015, especially semiconductor AOI equipment. (Editor in charge:admin)